BOUTHAYNA
AL MUFTAH
spring 2019
Bouthayna Al Muftah is a Qatari visual artist that received a Bachelor of Arts from Virginia Commonwealth University School of the Arts Qatar. Upon her graduation, Al Muftah focused her artistic practice in printmaking, typography, documentation and artists' books, which evolved into multiple installations. Her artistic approach draws inspiration from cultural heritage borrowing elements from the people of Qatar's oral history and folklore.
Al Muftah's fascination with her surrounding context has led her to develop strong interest in the life in the old neighborhoods of Qatar and its people. As an approach to reconstruct past experiences into contemporary settings, she often finds characters and stories to transform in her own universe. She gradually turned to book binding as a way to express her inspirations and themes in the form of conceptual documentation of the past, whilst simultaneously deconstructing and rediscovering elements in an abstract style.
Bouthayna Al Muftah
بثينـة المفتـاح
ربيع ٢٠١٩

بثينة المفتاح ، فنانة بصرية قطرية حصلت على بكالوريوس الآداب من كلية الفنون بجامعة فرجينيا كومنولث - قطر. بعد تخرجها ، ركزت المفتاح على ممارستها الفنية في مجال الطباعة والتوثيق وكتب الفنانين ، والتي تطورت إلى عدة أعمال فنية. يستلهم أسلوبها الفني عناصر التراث الثقافي التي تستعير عناصر من تاريخ شعب قطر المعنوي والفولكلوري.
وقد دفعها افتتانها بسياقها المحيط إلى تطوير اهتمام قوي
بالحياة في الأحياء القديمة في قطر وشعبها. كنهج لإعادة بناء تجارب الماضي في بيئات معاصرة ، فالفنانة تجد في كثير من الأحيان شخصيات وقصصًا تتحول إلى كونها. التفتت تدريجياً إلى تجليد الكتب كوسيلة للتعبير عن إلهامها ومواضيعها في شكل وثائق مفاهيمية للماضي وتفكيكها في وقت واحد و إعادتها إلى اكتشاف العناصر بأسلوب تجريدي.


>project
Yeebhom – Untitled
2019
Lithography Print on Haini Tosa Kozo and Arches 88
42 cm x 51 cm
edition of 10
Yeebhom(Majdool)
2019
Photogram Digital Print on Inkjet Fabric
53 x 65.5"
edition of 4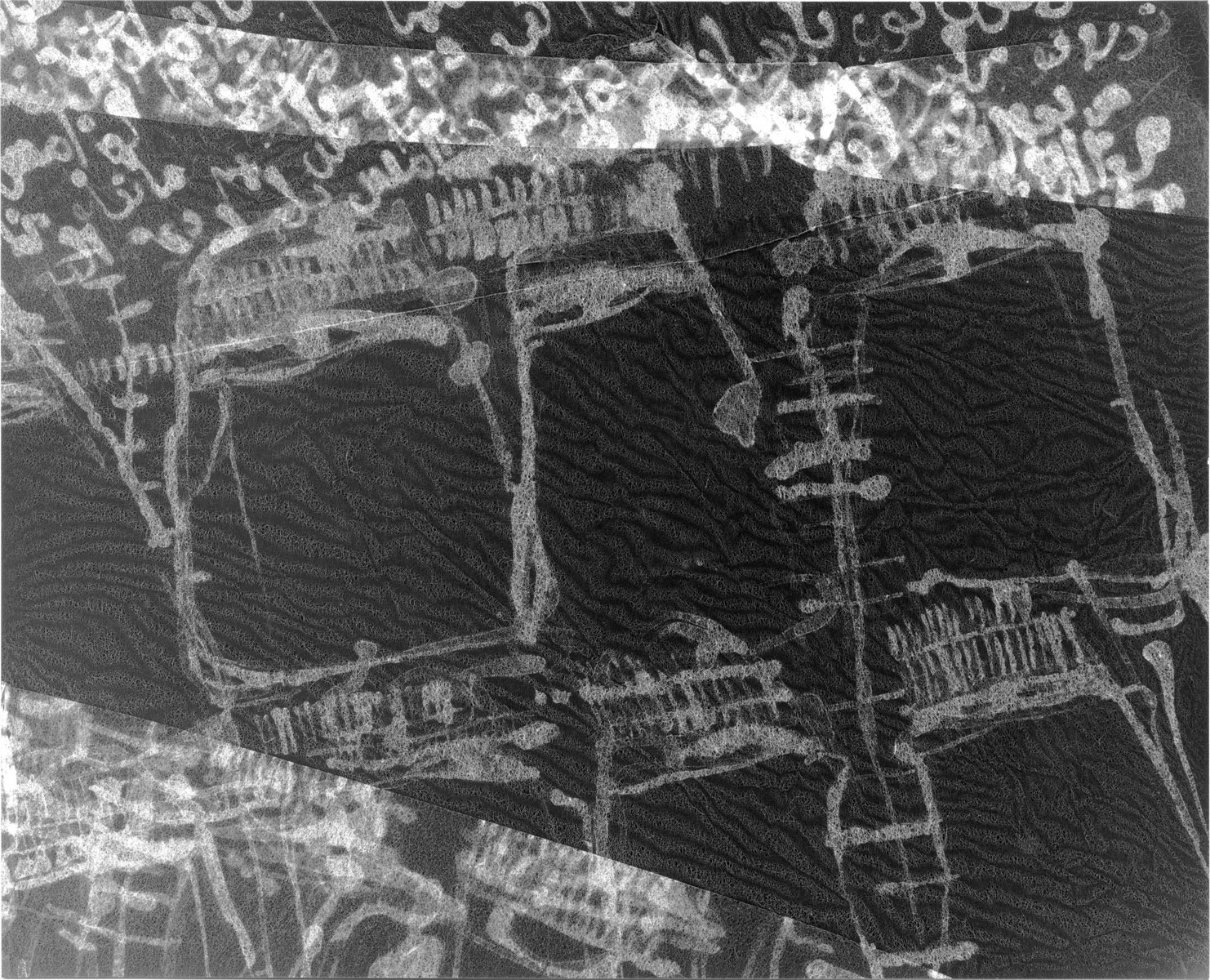 Yeebhom(Mahbool)
2019
Photogram Digital Print on Inkjet Fabric
53 x 65.5"
edition of 4
المشروع<

Yeebhom(Maftool)
2019
Photogram Digital Print on Inkjet Fabric
53 x 65.5"
edition of 4
>project process الخطوات العملية<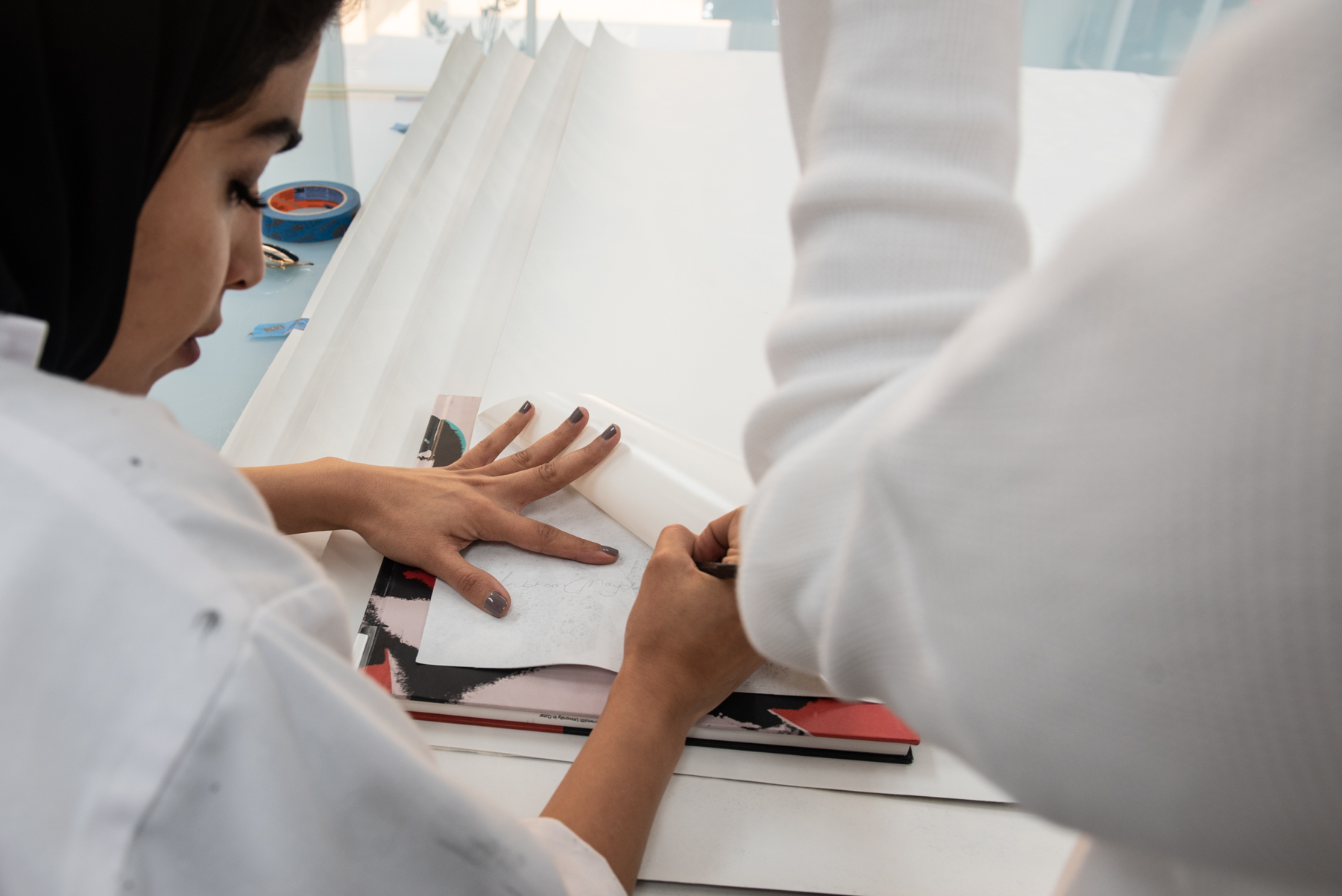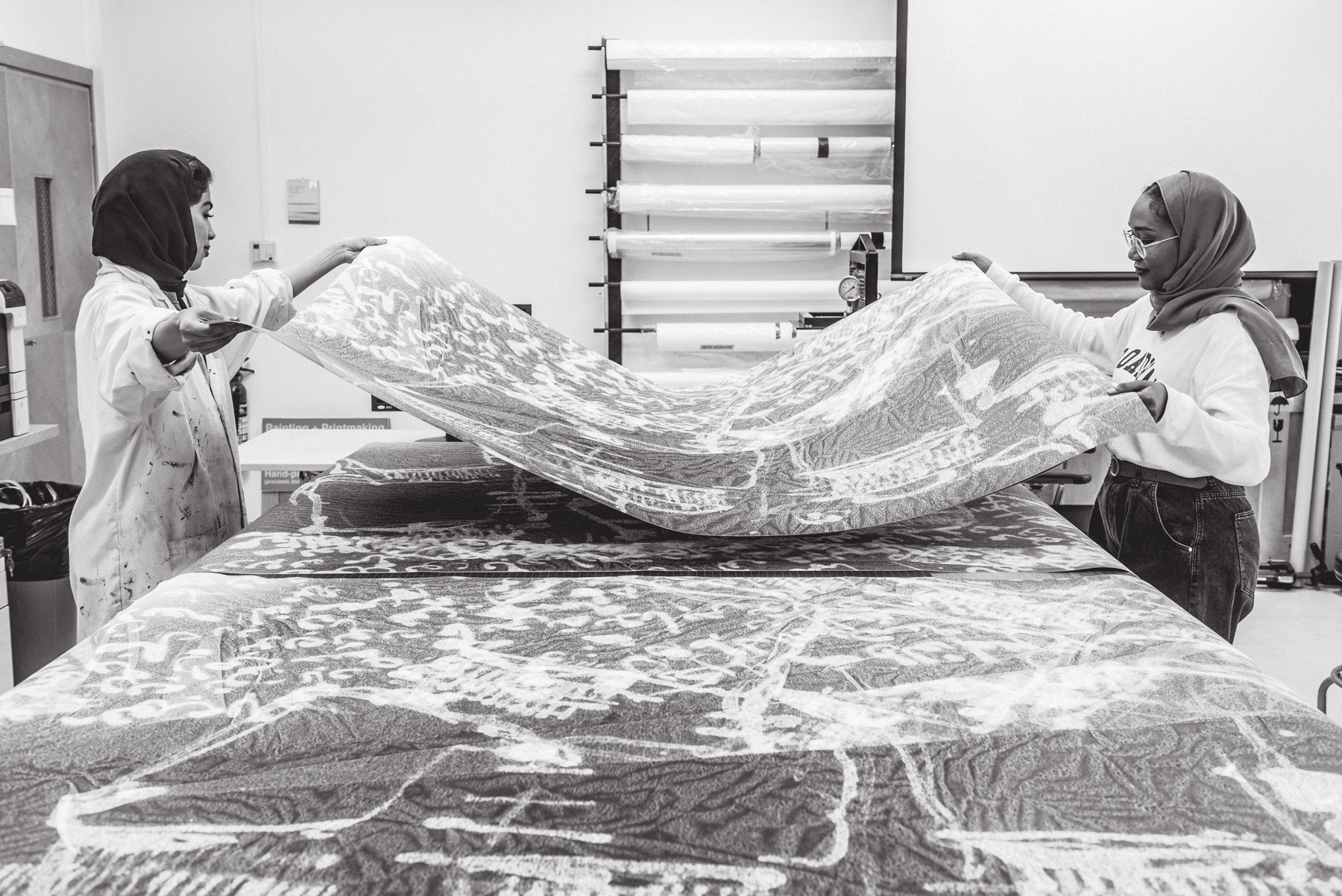 >talk محادثة<