>fanoon show معرض فنون<
Fanoon Center For Printmedia Research:
Highlights 2012-2019
> the exhibition
Accompanied by a robust program of workshops, panels, and events as well as a catalog of the full collection, "Highlights 2012-2019" is the first retrospective of Fanoon Center For Printmedia Research's growing collection of international and regional artists including Bryan Graf, Bryan Jabs, Chloe Lum and Yannick Desranleau, Diyan Achjadi, Fares Cachoux, Jenny Schmid, John D. Freyer, Katie Vida, Koichi Yamamoto, Las Hermanas Iglesias, Mary Laube, Michael Perrone, Ranjani Shettar, Sean Kuhnke, Shahzia Sikander, Shaurya Kumar, Sonya Clark, Susan Chrysler White and Trenton Doyle Hancock. The exhibition is curated by Fleming Jeffries, Rhys Himsworth and Zachary Stensen.
vcuarts Qatar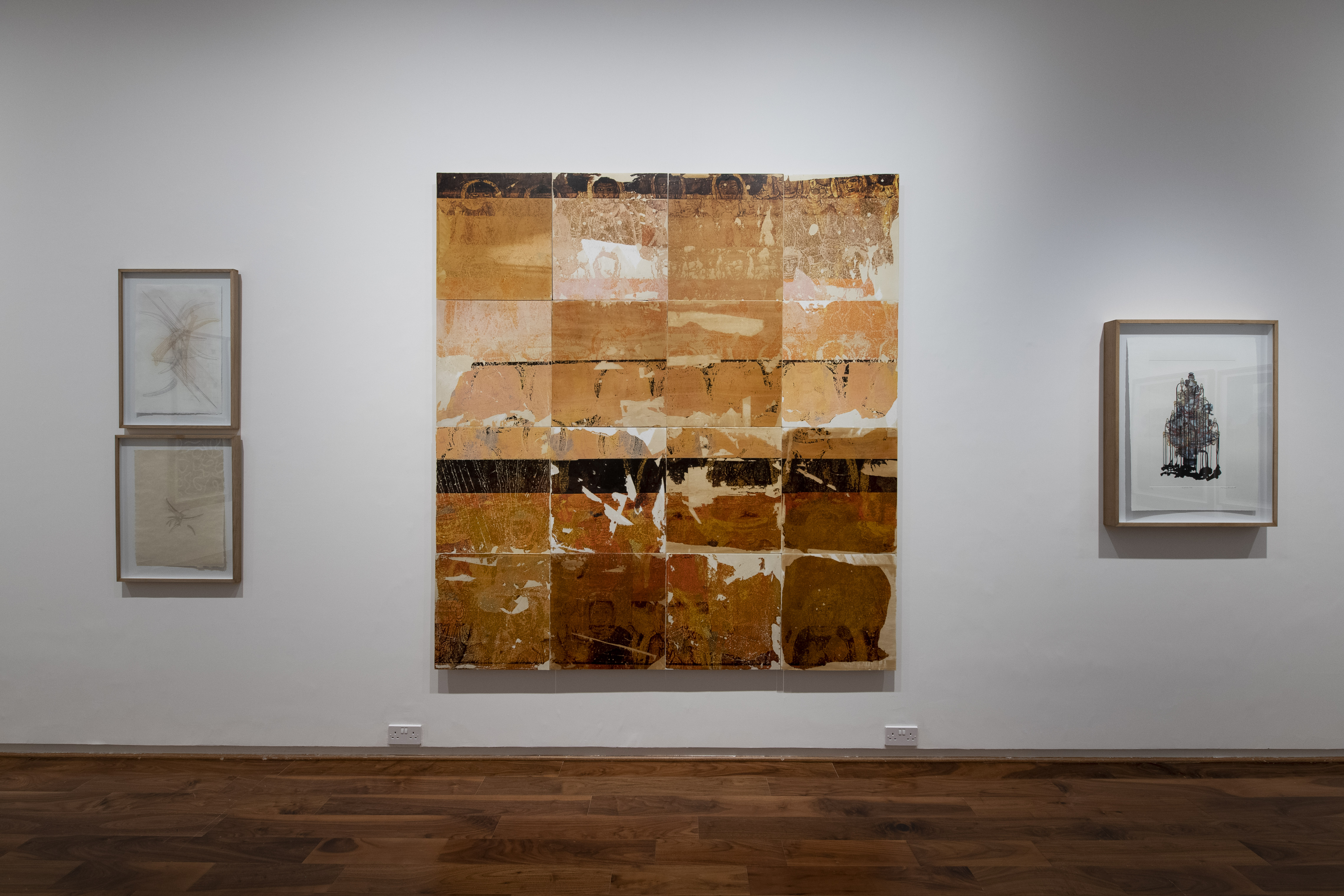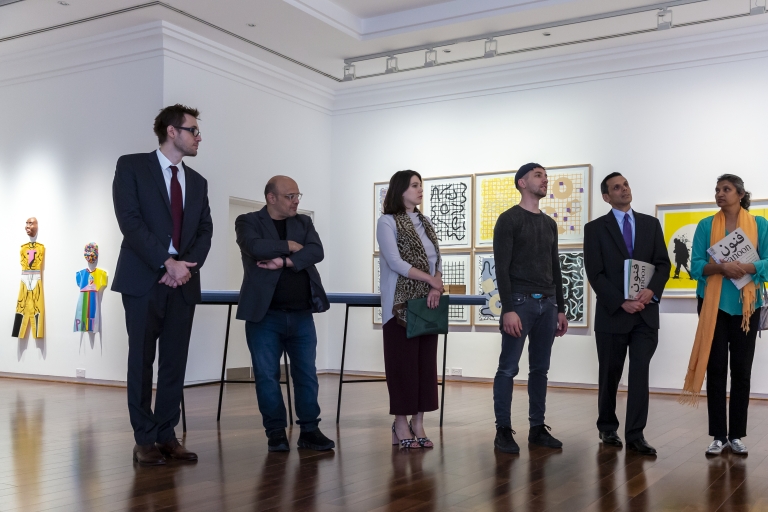 > panel discussion
A panel discussion moderated by co-curator Rhys Himsworth with artists Diyan Achjadi and Bouthayna AI-Muftah.


> lecture
Crossing Boundaries Lecture by
Koichi Yamamoto
The master printmaker, internationally known for his complex engravings, gave his Crossing Boundaries Lecture titled, "Floating Graphics." at vcuarts Qatar nad Qatar National Library.
...read more
> workshops
> Kite workshop with Koichi Yamamoto
> printathon [screenprint + letterpress]
> exquisite corpse club
> community workshops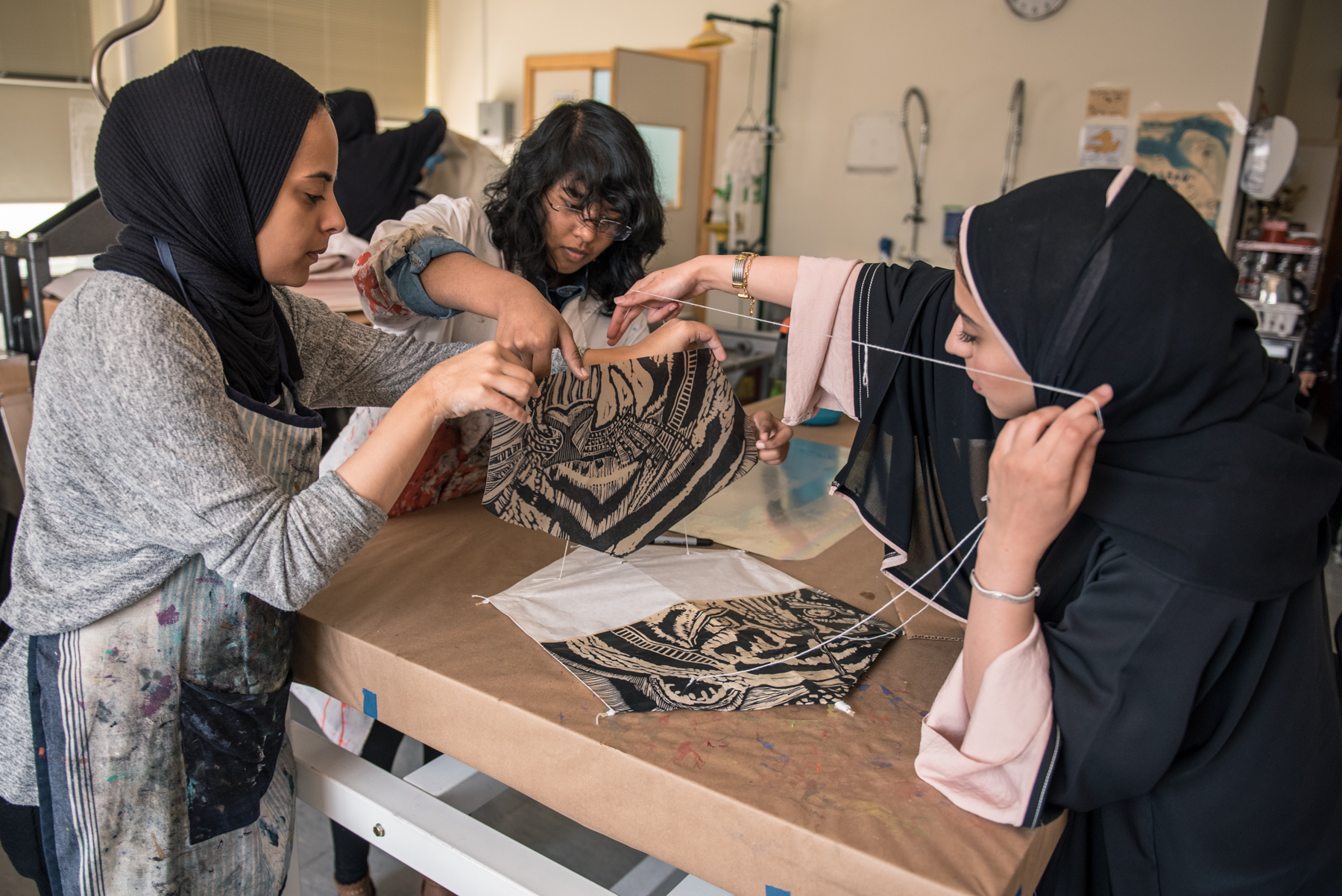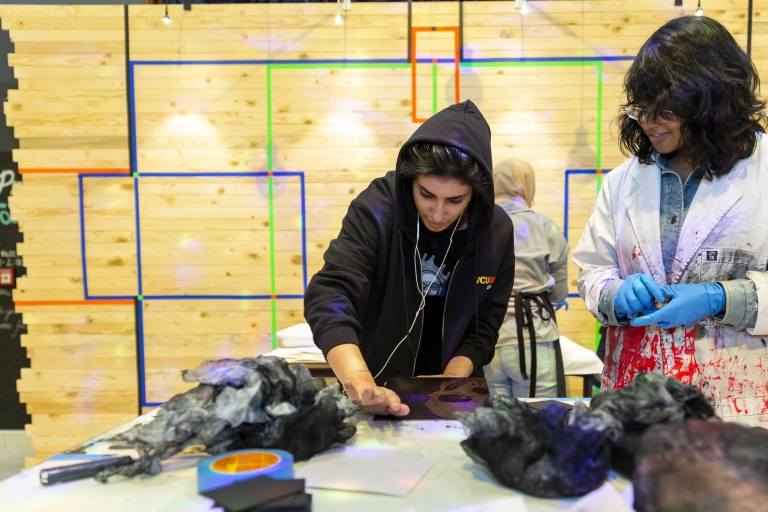 > catalog
You can order a copy of the fanoon catalog by sending an email to
Imee Acosta
, vcuarts Qatar Bookstore manager. 200QR per copy.