v v v
highlights: 2012-2019
>FANOON in
the press

WAMC
Trenton Doyle Hancock "Mind Of The Mound: Critical Mass" At MASS MoCA Through 11/3

...read interview
---
Gulf Times
VCUarts Qatar events to explore role of printmaking in contemporary culture

...read article
---
Pheonix New Times
"RE:SISTERS" Gives Protest a Modern Twist

...read article
---
Boston Globe


A hero's tale, freshly told at Mass MoCA

...read article
---
Art Forum
1000 Words: Trenton Doyle Hancock
Trenton Doyle Hancock Talks About "Mind Of The Mound: Critical Mass"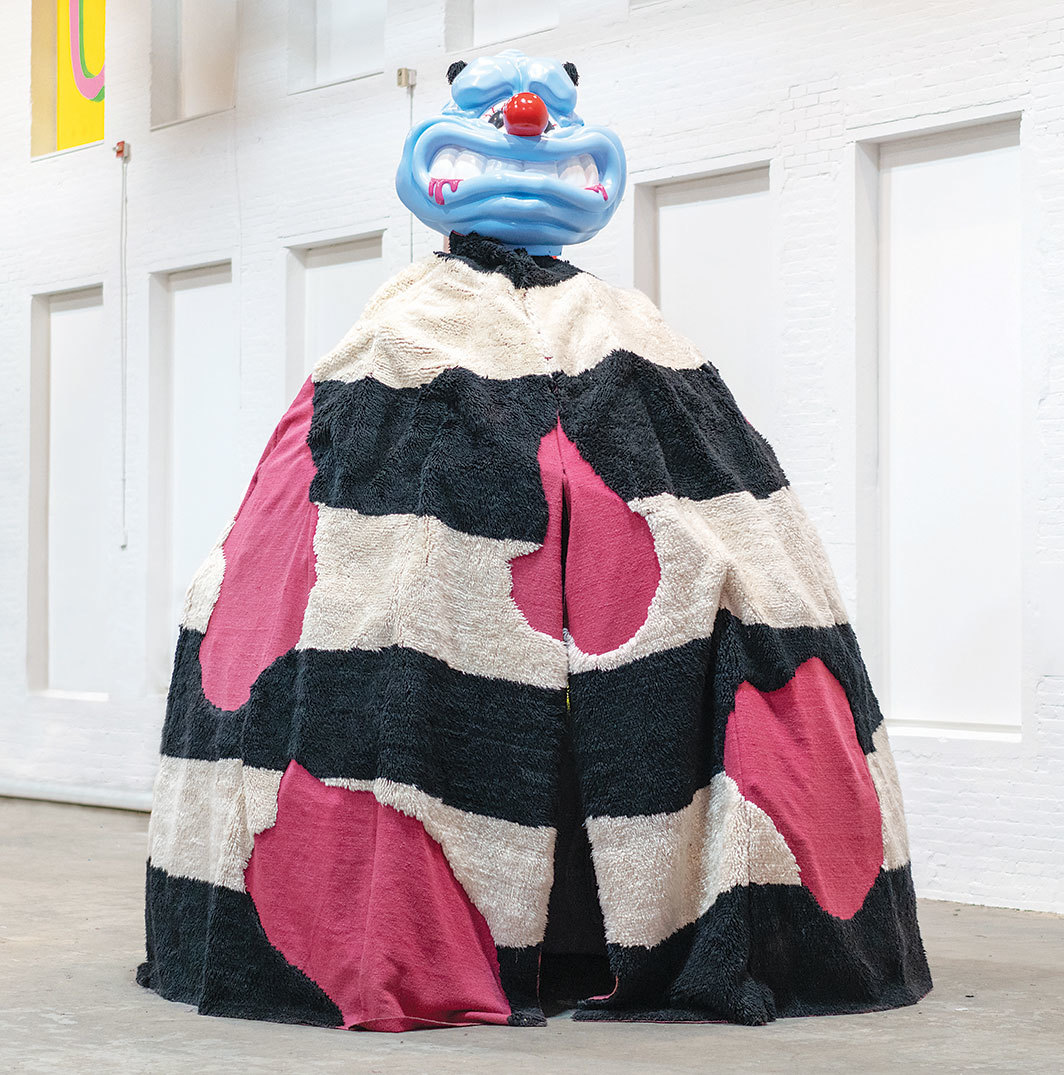 ...read interview
---
4 columns
Trenton Doyle Hancock

Toys, TV, and Torpedo Boy: the artist offers an epic installation at
MASS MoCA.
...read article
---
hyperallergic
The Wild World of Trenton Doyle Hancock
Hancock's is a world with its own creation myths and conflicts —
colorful and fun, but with serious undertones.
...read article
---
Houston Chronicles
Artist Trenton Doyle Hancock designs wild Halloween masks

...read article
---
SFGATE
Houston artist scares up cool Halloween costumes
...read article
>current + upcoming artists



Bouthayna Ali Al Muftah
fall 2019
Instagram Profile
Bouthayna Al Muftah is a Qatari visual artist that received a Bachelor of Arts from Virginia Commonwealth University School of the Arts Qatar. Upon graduation, Al Muftah focused her artistic practice in printmaking, typography, documentation and artists' books, which evolved into multiple installations. Her artistic approach draws inspiration from cultural heritage borrowing elements from the people of Qatar's oral history and folklore.
Al Muftah's fascination with her surrounding context has led her to develop strong interest in the life in the old neighborhoods of Qatar and its people. As an approach to reconstruct past experiences into contemporary settings, she often finds characters and stories to transform in her own universe. She gradually turned to book binding as a way to express her inspirations and themes in the form of conceptual documentation of the past, whilst simultaneously deconstructing and rediscovering elements in an abstract style.
---
Fares Cachoux

spring 2020
www.farescachoux.com
Fares was born in Homs (Syria), Fares Cachoux studied computer engineering in the University of Aleppo, before finishing his Masters and PhD degrees in digital art and visual communication in Paris. Syrian-French artist Fares Cachoux mark his style and commemorates moments that convey the struggle in his homeland. With a minimalistic yet strong style, using striking colors and simple silhouettes his work depicts the people's struggle for freedom and dignity. He held his first solo exhibition in Paris in 2015, after being invited by Banksy to participate in Dismaland show (UK) And his work is taught in France as an example of political posters.
His work is regularly published in French magazine and newspaper.
---